Three Medical Lift Chair Myths You Need to Know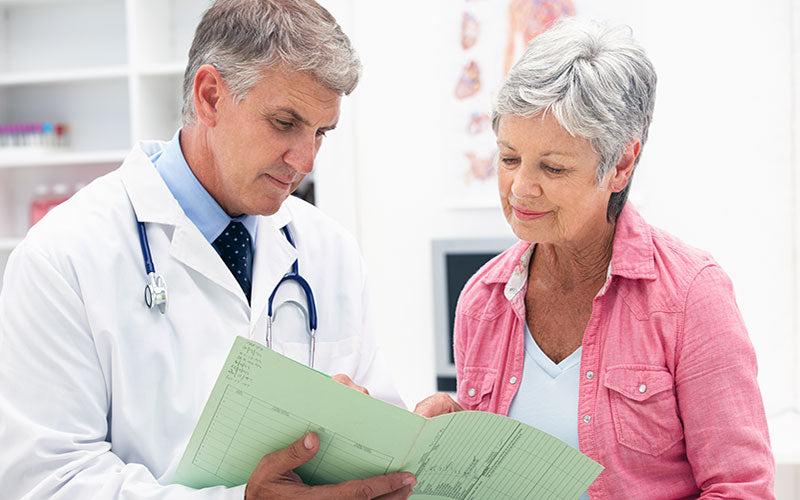 A lift chair is a great investment for those with mobility issues.

There are a few myths about medical lift chairs, so we wanted to take a moment today to tackle these so you can make an informed decision.

Most of us take for granted being able to stand up from a sitting position. However, for those with mobility issues resulting from multiple, sclerosis, Parkinson's Disease, and arthritis, being able to stand up can be one of the most difficult tasks that there is.

Medical lift chairs can provide you increased comfort, safety, and independence.
Common Medical Lift Chair Myths
There are many myths about the use of a lift chair. We have scoured the internet for opinions from top physical and occupational therapists to debunk some of these myths.

Tackling these will help you understand the benefits of a medical lift chair, as well as prepare you to make a more informed decision as a consumer.
Myth #1: A Lift Chair Will Decrease My Muscular Strength
As you age, decreased bone strength and density mean that your range of motion is less than what it used to be. Decreased range of motion coupled with muscle weakness that is common with arthritis and other medical problems makes getting out of a chair quite difficult. If you have arthritis, you likely have swollen and painful joints. Rising from a low seat, where the knees are at an angle of 90 degrees applies even more pressure on your joints and causes increased pain and swelling. The pain and swelling are what decreases muscular strength.

Research published in the Journal of the American Physical Therapy Association has shown that in order to rise comfortably from a chair with the least amount of effort, higher is better. This puts less strain on your joints. A medical lift chair provides the aid that you need by allowing you to adjust the height of your seat. Being able to rise comfortably with less pain will actually help to increase muscular strength and mobility, rather than decrease it.
Myth #2: A Lift Chair Will Decrease My Independence
Actually, medical lift chairs to increase independence by allowing you to be able to rise up out of a chair and do more things for yourself. When you are not able to stand up from a sitting position, it makes it difficult to complete basic daily living tasks. A medical lift chair provides the independence that you need to take care of yourself.

Often people with medical issues, such as diabetes, have to go to the bathroom many times at night. This can be a burden on caregivers if the person cannot easily get in and out of bed at night.

Some lift chairs, like this one, offer numerous positions and even completely recline for sleep. This can increase independence and ease the burden of care on caregivers by helping the person rise out of bed and go to the bathroom at night.
Myth #3: Medical Lift Chairs Are Too Expensive
Lift chairs are very affordable when you consider the usefulness of them. They are durable and last for a long time with a little TLC. Many retailers offer discounts and affordable financing programs, as well. Sometimes, Medicare will even pay for a medical lift chair. You would need to contact them directly to determine if you qualify for reimbursement.